Have you been frustrated by your blog's lack of growth?
Have you spent way too much money on ibuprofen while trying to figure out which keywords to use?
The Key to Keywords is like a big, old skeleton key that lets you unlock your blog's true potential with one, quick twist. It's like riding a bike - so easy when you know how.
In this course you'll learn-
How to choose keywords by a variety of methods
How to find keywords you're already ranking for and build new keywords based on those
How to estimate the amount of traffic a keyword will bring you.
How to decide if you can compete with other blogs that rank for the same keywords
And so much more!
Keywords are the primary way to get great, consistent traffic to your blog. If you haven't got a strong understanding of how to manage your keyword strategy then you are missing out on a significant amount of traffic -- and income!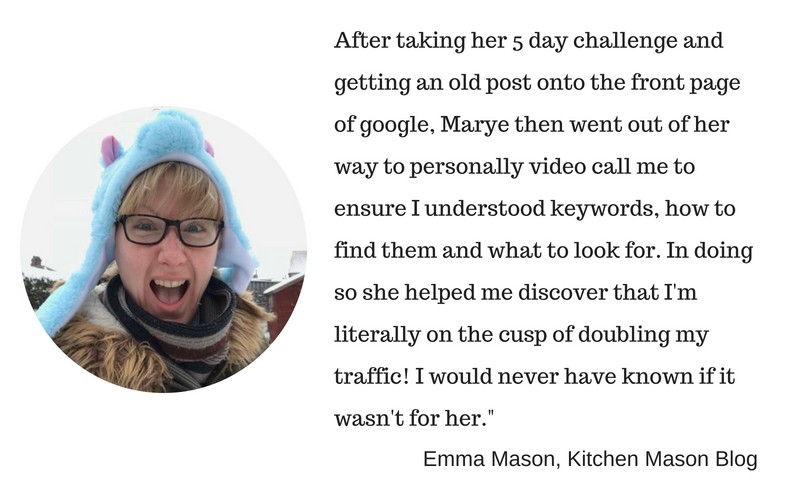 This course is for you if you've ever-
Felt like people were speaking a different language when discussing keywords
Struggled with finding the right keyword
Felt lost when you're told to do keyword research
Known your blog could get much more traffic if only you knew how to use keywords
Like Search Engine Seduction, Keys to Keywords is written in a fun, easy to understand way with short lessons geared toward busy blogging moms. It's just five 10-minute lessons that plus printables and resources that will have you choosing your keywords like a pro in no time.
You'll watch your traffic (and income) increase exponentially when you know how to choose keywords with confidence!
What are you waiting for? Your key is just a click away!