I put almost all of my effort into SEO this past month and I've seen an increase in over 3,000 page views entirely from searches. Thanks, Marye Audet-White! ~Ashley La Mar, Honey &Pine
Do you long to make your blog your full time job and watch your income increase?

*Tired of trying to wrap your brain around SEO mumbo jumbo while you're folding laundry, changing diapers, and doing a million other things?
*Know that you are just as good (or better!) than that other blogger but just can't break through the blogger glass ceiling?
*Have you been frustrated with the wild swings from social media traffic?

Well, come on in! You're definitely in the right spot!

Let's face it - SEO isn't exactly the most exciting stuff on the planet as far as most people are concerned. It's a lot like anything else - perception makes all the difference. Let me show you how to get the undivided attention of search engines - and it's fun! I promise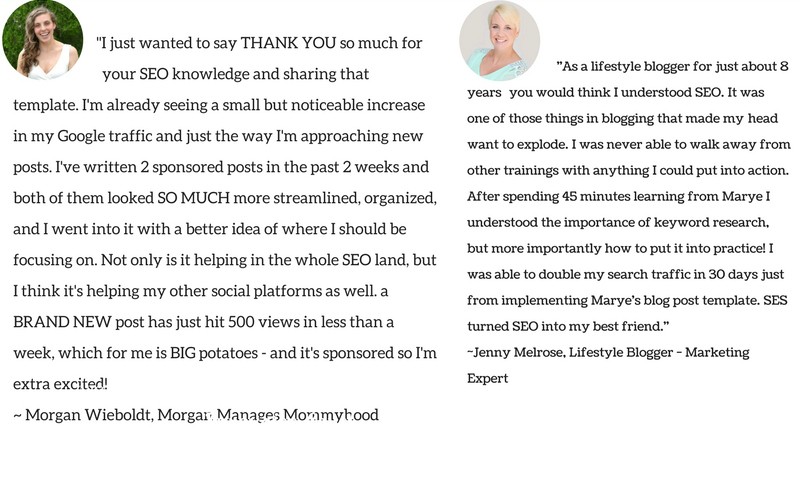 ---
Have you ever been reduced to tears by an SEO expert, or listened to a SEO lecture and heard nothing but a buzz? Kinda like Charlie Brown when the teacher was talking, right?
WAH wa wa WAH wa t--
Well then Search Engine Seduction is for you. My passion is to help women just like you create the blogs of their dreams, achieve their goals and swirl into their happily ever after.

---
You DO believe in happily ever after, right?
These ladies from the Search Engine Seduction Facebook Group do... now!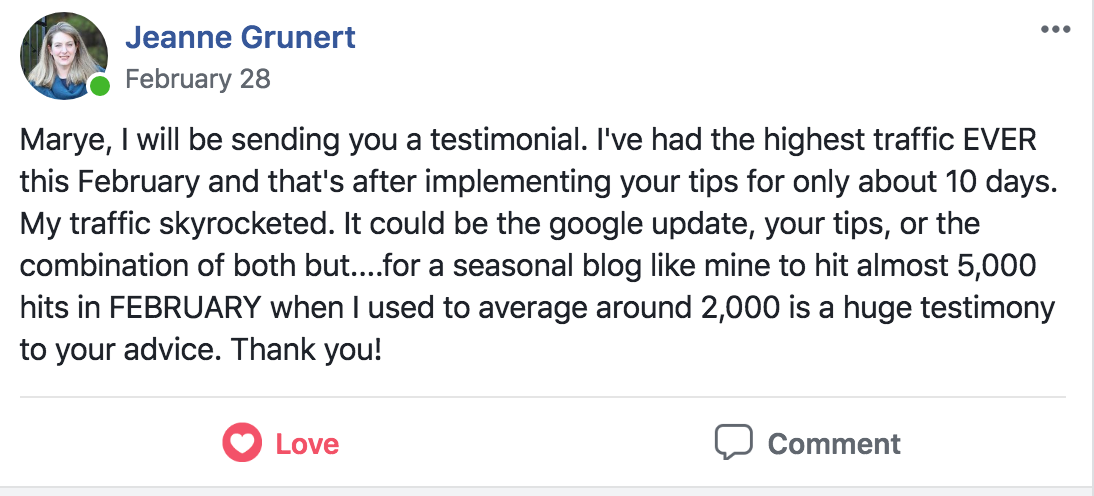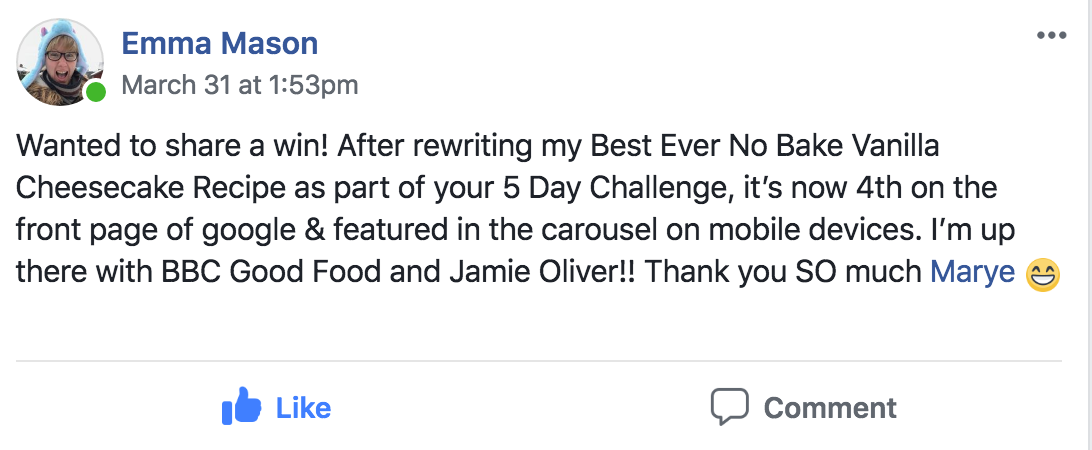 ---
They've only been working with Search Engine Seduction for about six weeks AND they don't even have the whole course!!!

It's not just a bunch of facts and graphs. It's a visual wonderland of images with plenty of facts woven in. There is literally nothing like it anywhere for any price. I created this course for women who are creative thinkers. I created this course for women who don't have time to brush their hair let alone work on hours of instruction. I created this course for you.
Just imagine if your blog income was double what it is now, or triple, or more. Three years ago I was working long hours on my blog for what just about equaled minimum wage. Last year I broke six figures.
Can you imagine that? What would you do with that kind of income? Where would you go? What would you be able to give to yourself? Your family? Your community?
You deserve that - you really do. And I'll believe in you until you can believe in yourself...deal?